Volume enhancement for skin rejuvenation
A youthful looking face has rounded contours and high softly curved cheekbones, a clearly defined chin line and smooth curves that extend from the cheeks to the wings of the nose.
As we age, our body produces less natural hyaluronic acid. Facial volume fades. Our skin becomes drier and loses its resilience. The results are wrinkles beneath the eyes and in other parts of the face, along with sunken cheeks. In addition, the nasolabial folds and marionette lines become more prominent.
Previous treatment of decreased facial volume only involved the use of fillers. Our current treatments include the application of additional excellent products and techniques. Of particular mention here are the hyaluron preparations developed for an effect that lasts for up to twelve months and longer. They are applied in the deeper layers of the facial tissue and are even able to reach the underlying bone structures.
With this treatment, you can successfully fight the results of the ageing process. It is a completely natural way to make your skin look healthy and beautiful.
Coming soon:
Depending on the diagnosis, the following indications can be treated with specific filler products:
Nasolabial folds/marionette lines
Smoker's lines
Pleating lines around the lips
Lip plumping/Volume enhancement of the lips
Deep wrinkles at the corner of the mouth and nasal wings
Volume enhancement on cheeks and chin
Earlobes
Therapy of rings around the eyes
Depending on the specific indication of the individual case, volume enhancement can be achieved with EMERVEL® (VOLU- ME®, DEEP®, LIPS®, TOUCH®) or JUVEDERM® (VOLUMA®, VOLIFT®, VOLBELLA®, ULTRA3® and ULTRA4®).
Treatment Procedure
The dermal filler is injected in the designated area with a fine needle or blunt cannula. The treatment is practically painless, since the products contain a local anaesthetic.
Patients do not have to plan any downtime. You can carry on with social events or professional responsibilities on the same day. Hyaluronic acid is naturally decomposed by the body. Depending on the product, the effect lasts for 8-18 months. We recommend a corresponding follow-up treatment in accordance with your desired results.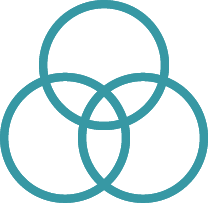 Procedure
The filler is injected into the treatment area with a fine needle or a blunt cannula.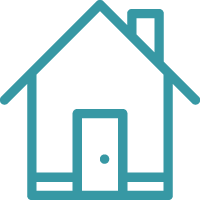 Downtime:
None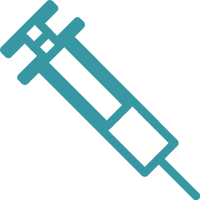 Anaesthesia:
Not necessary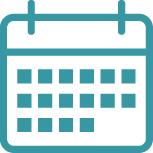 Effective period:
ca. 8 – 18 months
Eliminating lines on neck and décolleté
Damage due to exposure to the sun is most noticeably visible on the face, neck, décolleté and hands. In order to eliminate these signs of ageing, different types of hyaluron products can be combined. This can be supplemented with a laser treatment. For mimic lines, a combination with the additional use of botulinum (Botox®) can provide the desired results.
Skin booster for sagging skin
When we age, our skin loses its ability to retain moisture. The skin seems to slack. Special hyaluronic acid injections, injected across the surface of the skin and which combine a low-consistency active substance with good moisture retention capacity, present an ideal therapy.
For this treatment to have a long-lasting effect, it should be repeated after six weeks and again after six months.
Therapying dark circles below the eyes
Many of us already suffer from tired-looking eyes with dark circles around the eye area as early as our late thirties. These can be caused by natural changes to the bone structure of the skull, genetic factors, excessive sunlight, cigarette smoking and not enough sleep. There are a wide range of applications using hyaluronic acid that can counter this. Low-consistency preparations are injected across a larger surface to lift the brow area, to make your eyes larger and brighter again. Volume is injected into dark tear troughs to make them look rested again. Your eyes are clear and open wider. This treatment is ideally suited in combination with fractionated laser therapy (the Fraxel laser/Fraxel CO2 laser).